click to enlarge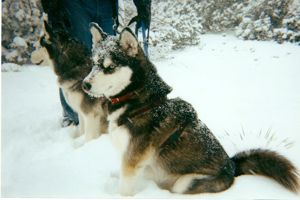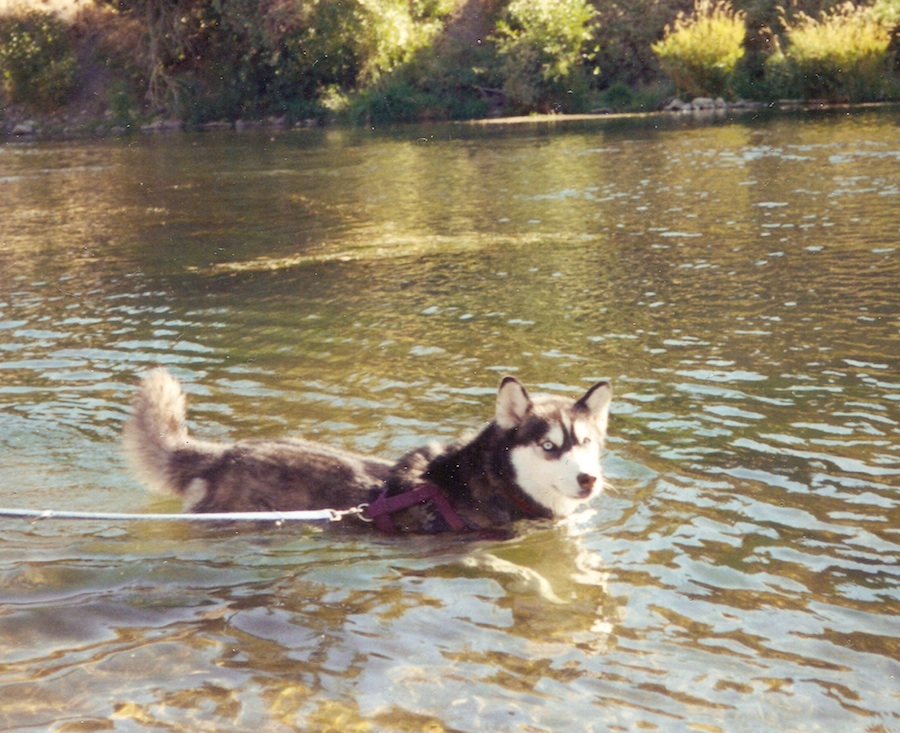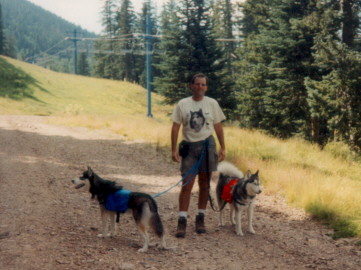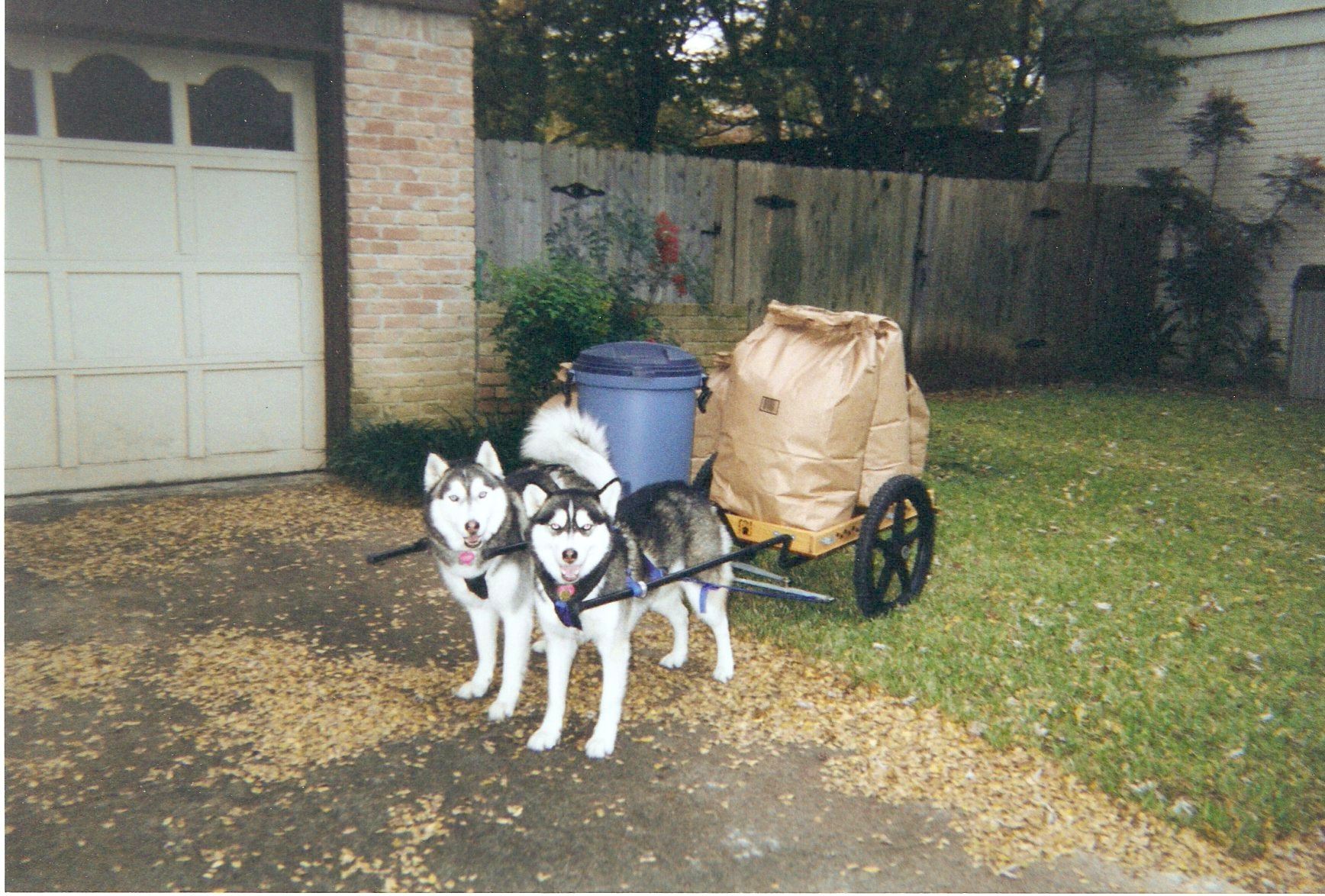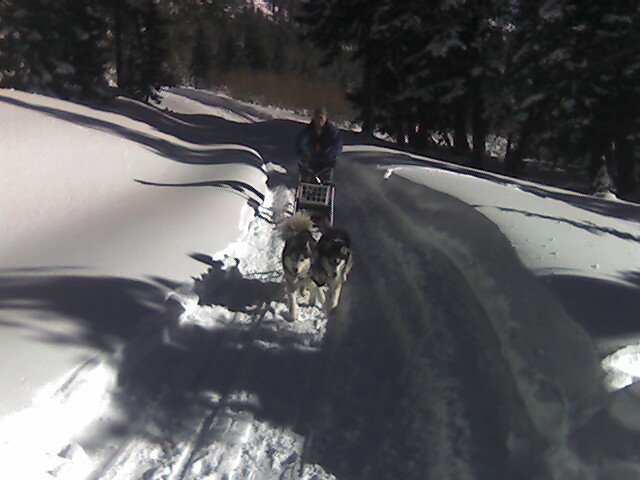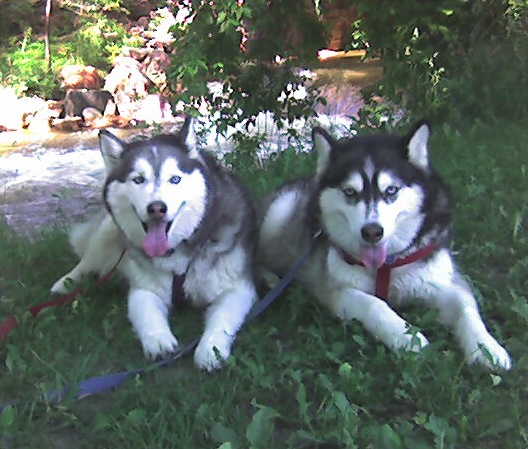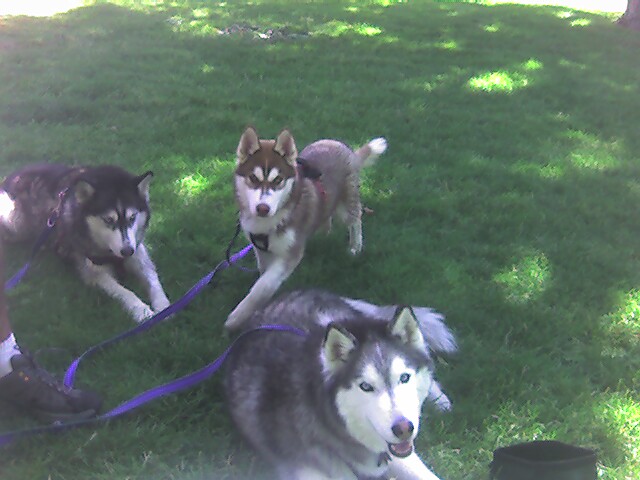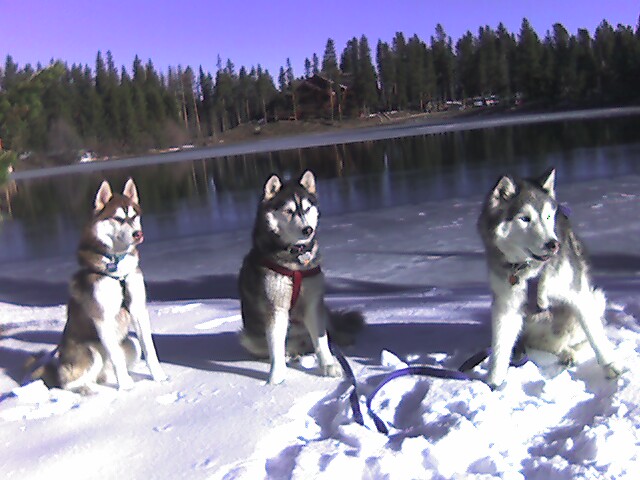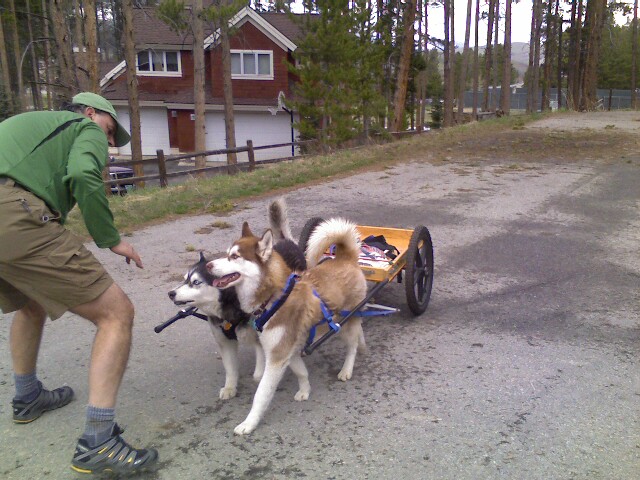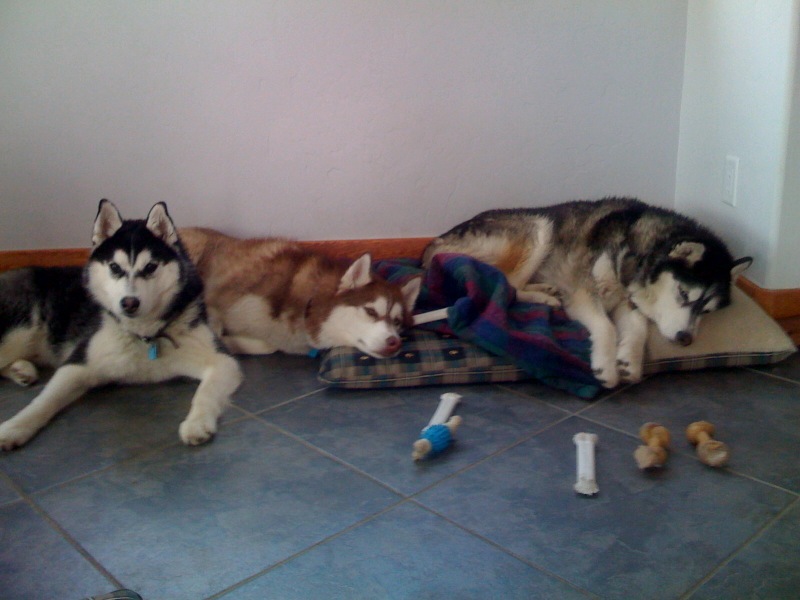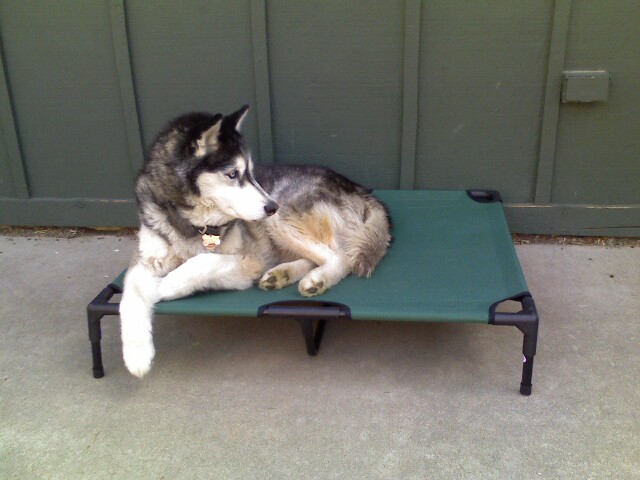 11 years of "Cisco the Woo"
Cisco joined our pack (Nancy, Brad & Paco) in January of 1999. Cisco had a rough start to life - after being in a negligent home as a puppy he had eventually arrived at Bill Skinner's sleddog rescue in San Antonio, Texas. He recuperated at Bill's for a while and then came to join our pack as an affectionate but people-wary & confused young boy.
Cisco quickly became an essential member of our family. While still distrusting of strangers, he accepted all of us and brought us into his sweet & loyal personality. Through the 9 years both Paco and Cisco were with us, the four of us did everything together. We would go to restaurant & pub patios together, hike together, travel & vacation together - everything as a foursome. We noticed that people stopped using the phrase "Paco and Cisco" and instead "Paco Cisco" was the single name for our siberian companions. As the years went by, Cisco started trusting more and more of the human race until we got to the point where we could walk down Main Street in Breckenridge and little kids (and adults) would freely pet and stroke Cisco without concern. He truly was a sweetheart with unfortunate early trauma in life.
In late May 2010, Cisco's well being began taking a rapid turn for the worse: his body was "giving up" on him while his mind was clearly confused on "why is this happening". June was a month in decline - we all saw it, nobody could slow it down; Cisco started to retreat from his everyday self. July 4, 2010 was the last walk, longer than a couple of blocks, Cisco was able to perform (we all walked to town to watch the 4th of July parade).
July 17, 2010: Cisco's right rear truly "gave up" on him and he was barely able to move. It was time, we all knew it and Cisco left our lives later that day...
To those who knew him, Cisco became known as "Cisco the Woo" for he had the prettiest siberian howl (a "woo") that he would share with anybody who would listen - and, if you weren't listening, he would change that! The things he did and shared with us are endless, but three help highlight who he was:
Swimming: Cisco spent his first 2 years with us in Austin - not exactly a "husky place", especially in the summer. But, Austin had Barton Springs: a freshwater spring that maintained 69 degree temperature, regardless of the outside sweltering heat. Brad would hook Cisco's leash to his wrist and the 2 of them would go swimming in the cool water for as long as their bodies could keep afloat - a true way to stay cool in Austin!
Back rubs: From the time he was 2 years old, Cisco loved back rubs. If you were sitting on the couch, he would come "offer" his back to whichever hand he could find. Anyone would instinctually & subconsciously start rubbing and he would melt against you, eventually collapsing into a ball of "back rub mush" at your feet.
The policeman: in his later years, Cisco became the policeman to the puppies. Any place Max and/or Zorro wanted to play, Cisco would situate himself within range and woo at any behavior that got "out of hand" - the perfect "puppy policeman"!
Cisco: we are sorry your last 6 weeks were so painful, we tried everything we could. You are safe now, free to frolic in the heavens' snow with Paco. You meant everything to us and we miss you terribly - "Paco Cisco" we will join you again some day.
---
Fun Cisco Links: Cisco's original webpage Sledding Archive
Hiking to snow in June! Paco: Cisco's best bud
Max: one of Cisco's policed "puppies" Zorro: Cisco's other policed "puppy"